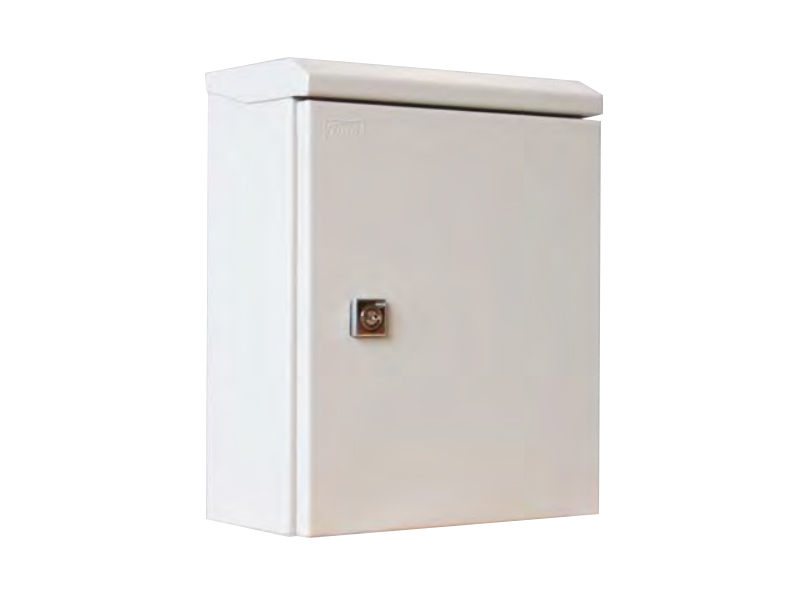 Size : 55(W) x 70(H) x 25(D) mm
Key Features
• Hanging cabinet type for outdoor, suitable for CCTV system.
• Produced from Electro-Galvanized sheet steel.
• Color for cabinet outdoor type made from Epoxy polyester coating.
• Water-proof and vantilation by roofer at side panels.
• Complete dust proof by Zinc Phoshate coating.
• Side panels&roof over are water-proof by rubber seal.
• At roof cover can be install one 4" ventilationfan
• Provide removable component plate. Plate can remove out from the cabinet for convenient to install the equipment.