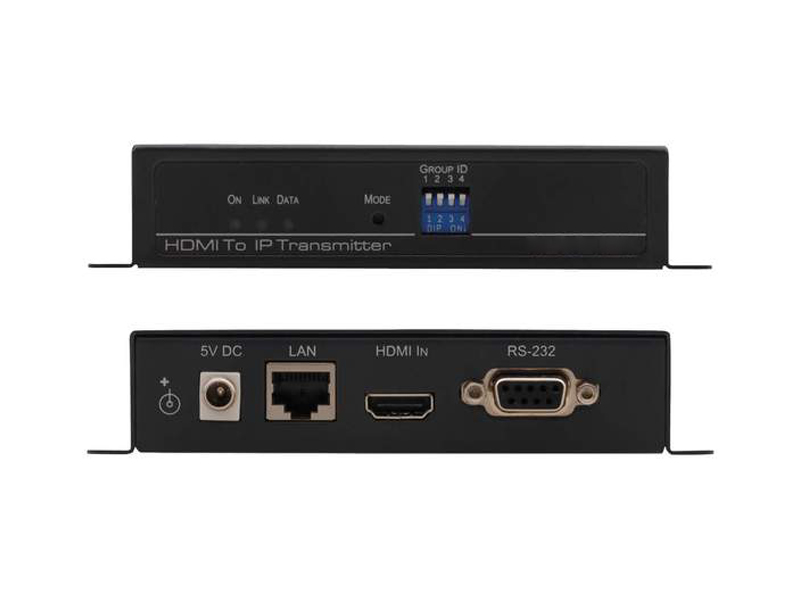 HDMI over IP Transmitter/Receiver
In the system, video signal is distributed by connecting HDMI-over-IP Video Wall Transmitter (SG-KDS-EN6) to HDMI video source, via HDMI splitter if necessary. At each of displaying monitors, one receiving unit (HVE-6601R) is attached to complete the system. The solution is highly flexible that Point-to-Point, Point-to-Many or Many-to-Many opologies could be conveniently arranged. And to meet wider range of application requirement, Many-to-Many connection is also easily achievable and manageable through VLAN & IGMP v1/2 with a managed network switch, where multiple video sources could be freely distributed to required monitors. The video gridding layout is modifiable with software utility provided. With advanced broadcasting technology the bandwidth is not heavily loaded to the number of displaying units.
It support powered by 802.3af PoE & DC5V, support remote power on/off by PoE managed switch. the RS-232 over TCP/IP can centralizing adjustments of HDMI display monitors settings. support plug-and-play by DIP switch to adjust different group or software utility, a controller PC to set display array via web .
Download : Datasheet